Over the years, many ABS reviewers have made outstanding contributions to the peer review process. They demonstrated professional effort and enthusiasm in their reviews and provided comments that genuinely help the authors to enhance their work.
Hereby, we would like to highlight some of our outstanding reviewers, with a brief interview of their thoughts and insights as a reviewer. Allow us to express our heartfelt gratitude for their tremendous effort and valuable contributions to the scientific process.
December, 2020
James S Khan, Mount Sinai Hospital, Canada
April, 2021
Tina Hieken, Mayo Clinic, USA
Travis J Miller, Stanford Plastic and Reconstructive Surgery Program, USA

May, 2021
Uhi Toh, Kurume University School of Medicine, Japan

December, 2020
James S Khan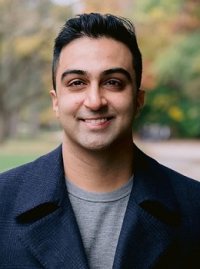 Dr. James Khan is an Anesthesiologist and Pain Physician at Mount Sinai Hospital in Toronto, Canada. He also serves as an Assistant Professor in the Department of Anesthesiology and Pain Medicine at the University of Toronto. He is a clinician-scientist that aims to identify novel preventative and treatment strategies for acute and chronic pain. Currently, he is the principal investigator of a large multicentre randomized clinical trial evaluating intravenous lidocaine to prevent persistent pain after breast cancer surgery. You may connect with Dr. Khan through Twitter @James_S_Khan.
Peer review, to Dr. Khan, serves a critical process in advancing science, "Peer review is essential in identifying errors in the methodology, analysis, and interpretation of results prior to publication. This is an important process, now more than ever, as most readers do not read the entire manuscript and trust the messages that are reported in the Abstract. Both the scientific community and general lay public who read a published paper place trust that the manuscript has been vetted to a basic level of quality."
In Dr. Khan's opinion, a constructive review is one that not only identifies errors or areas of improvement in a manuscript but provides tangible steps on how to improve the manuscript. This allows the authors to be more aware of specific steps to perform in the revision but also provides an opportunity for authors to learn something from the reviewers. For the most part, authors and reviewers have never met, so this serves as a point of contact where sharing of ideas and knowledge can exist.
On the importance of conflict of interest declaration, Dr. Khan says, "It is important that conflicts are reported so that readers of a manuscript weight potential conflicts in their interpretation of a study. It is not entirely clear to what extent a conflict could influence research, but a lack of conflicts certainly would not influence the research at all."
"As researchers, we are driven by the pursuit of advancing knowledge and improving care for patients. This is what motivates us to conduct our own research. Further, as a steward of knowledge, it is important that we also participate in ensuring that new science being published is held to a minimum level of quality. Results in clinical research can influence patient care, and if published research is faulty, then patients suffer, either by being exposed to futile or even harmful interventions, or not being exposed to potentially beneficial interventions," says Dr. Khan.
April, 2021
Tina Hieken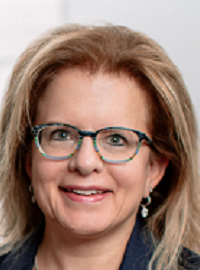 Dr. Tina Hieken is a fellowship trained surgical oncologist and professor of surgery at Mayo Clinic, USA. She serves on committees of the Society of Surgical Oncology, American Society of Breast Surgeons and Translational Breast Cancer Research Consortium, and in addition to the Annals of Breast Surgery, serves on the editorial boards of the British Journal of Surgery, Journal of Surgical Oncology, PLOS One, and Mayo Clinic Health Letter. Her clinical practice is focused on breast and melanoma surgical oncology. Her research interests are translational and include applications of molecular signatures in cancer and cancer-risk prediction and prevention, characterization of the endogenous breast microbiome and microbial function in health and disease, neoadjuvant immunotherapy and drivers of immune response and application of technological advances and minimally invasive techniques to deliver patient-focused surgical oncology care. Her research funding includes awards from the Stand Up to Cancer/American Association for Cancer Research Catalyst Program, the Breast Cancer Research Foundation and National Cancer Institute. You may follow Dr. Hieken on Twitter @TJH0828 or LinkedIn here.
A healthy peer review system, to Dr. Hieken, involves engagement of reviewers without a conflict of interest which may exist from personal or institutional connections or because of competing research interest, who have subject matter expertise. Reviewers always have to bear in mind to perform a structured review with attention to the hypothesis and conclusions as well as thoughtful comments to improve the work – either by different or additional data/analyses or by clarifying language to provide value to the authors.
There are a few words that Dr. Heiken would like to say to encourage all the other reviewers who have been devoting themselves to advancing scientific progress: "Thank you for volunteering your time and sharing your expertise to assist in creating a high level of evidence to support clinical practice, translational and basic science research."
Travis J. Miller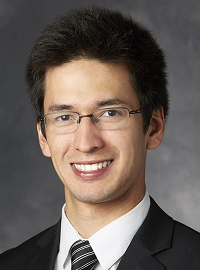 Dr. Travis J. Miller is currently a rising chief resident at the Stanford Plastic and Reconstructive Surgery Program, Stanford, USA. Dr. Miller's clinical interests include reconstruction from head to toe, and his research interests include patient outcomes for innovative surgical techniques, improving care quality, and the development of high fidelity surgical simulation models for trainees. You may follow him on Instagram @travisjmillermd.
In Dr. Miller's opinion, reviewers should imagine placing themselves in the authors' place and attempt to understand the thought process and actions of the investigators for a constructive review. Reviewers must then objectively determine what processes could have been performed better and what changes will improve the logical and scientific quality of the paper. Most importantly, the feedback of the reviewers must be actionable.
Dr. Miller adds, "The peer-review process is a two-way street." The validity of an investigator's findings and method of communicating these findings are greatly improved by their peers critiquing their studies. Thus, the quality of studies that are published is maximized, benefitting the entire field. He thinks that reviewers also benefit by staying abreast of the cutting-edge ideas in their field, and the review process also helps them become more critical of themselves when designing their own studies.
Dr. Miller also points out that the sharing of data should be encouraged to enhance the validity and reproducibility of studies. However, there are many valid reasons why data cannot be widely shared at the time of a study's publication. Regardless of the data, the review process provides us deep insight into how other investigators think and the great efforts they made in bringing data to push their field forward, which uniquely connects among us too.
May, 2021
Uhi Toh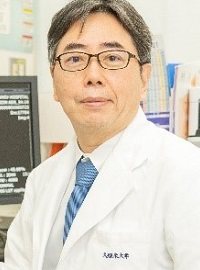 Dr. Uhi Toh, MD, PhD, is currently a Professor at the Department of Surgery, Kurume University School of Medicine, Kurume-city, Fukuoka, Japan. His clinical practice focuses on the care of breast disease. Dr. Toh practices a variety of oncoplastic surgical skills for breast cancer. His current interest in clinical research is to improve the accuracy of sentinel node detection using multitrace techniques for patients after neo-adjuvant endocrine or chemotherapy. You may find out more about Dr. Toh here.
Dr. Toh emphasizes that the peer-review process is crucial as it improves the quality of the manuscripts based on professionally executed experimentation, and it helps to identify the scientific errors that need correcting before publication. However, as the peer review system is established individually on the subjectivity and bias of reviewers, the quality and scientific legitimacy of peer review might be difficult for the reviewers to identify at times. Therefore, he suggests that an open access system has to be evaluated by the journal from time to time to check its function and effectiveness in maintaining the quality of the published manuscripts.
"I always try to commit to doing peer reviews because I have received the peer review comments and found that those comments helped to improve the quality of my own papers significantly," says Dr. Toh. He explains that doing peer-review updates him on the latest developments that fall into his expertise. Furthermore, it is an effective way for him to continue his teaching and improve his clinical practices.
Regarding research data sharing, Dr. Toh reassures that it is an essential element in writing an academic paper as it encourages researchers and physicians to share their research data with others. As an author and a reviewer, he believes that it is his job to complete the data sharing section, and he is more than willing to share his research data with his peers and physicians in the field.