Greetings from the ABS Editorial Office! We wish you a happy and fruitful 2020! 2019 witnessed tremendous developments of Annals of Breast Surgery, and the hard work of all our editorial board members, guest editors, authors, reviewers, readers and our editors.
We are very happy to share with you the progress that ABS gained in 2019. You may find the Annual Report listed below or click 2019 Annual Report of ABS to download the whole report.
We hereby thank you for your ongoing support in developing the journal as different editorial roles. In this critical phase, we would love to hear your thoughts on how we could further improve our journal, and we hope that 2020 will bring greater developments to the journal to reach new heights!
Sincerely yours,
Editorial Office
Annals of Breast Surgery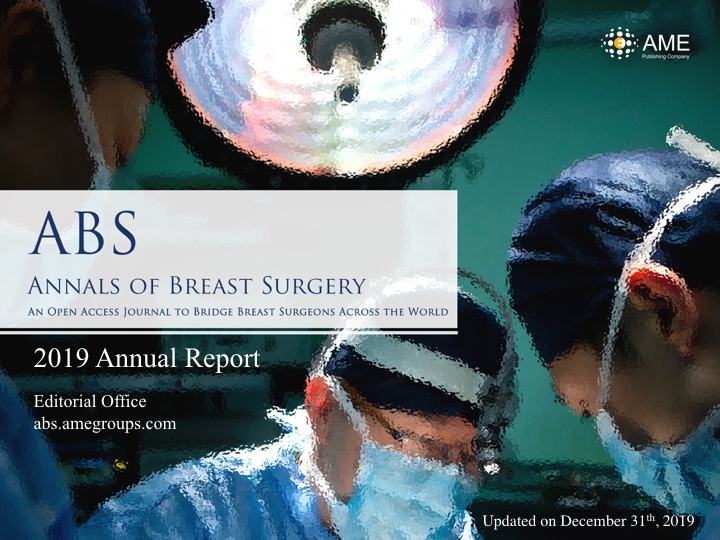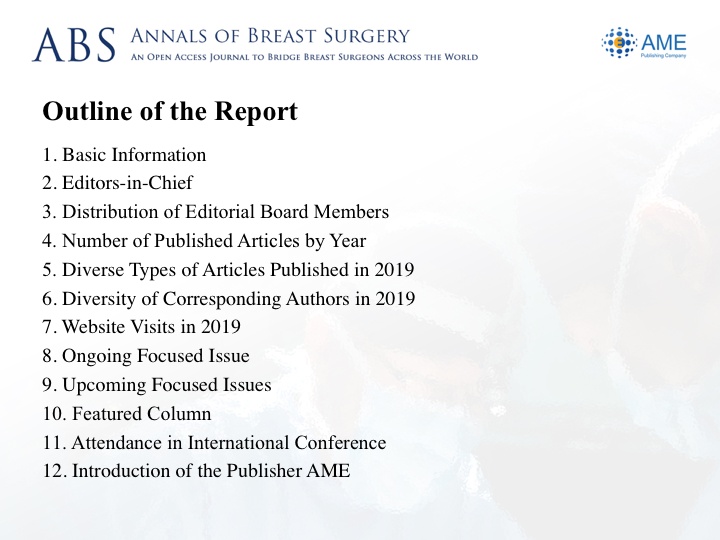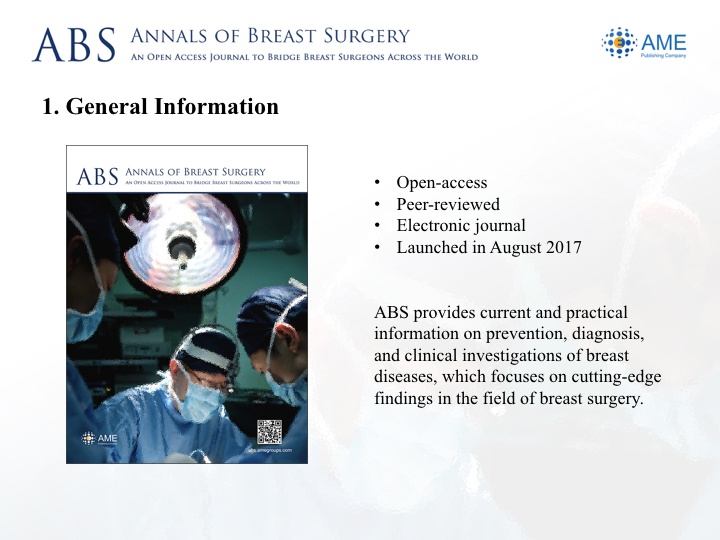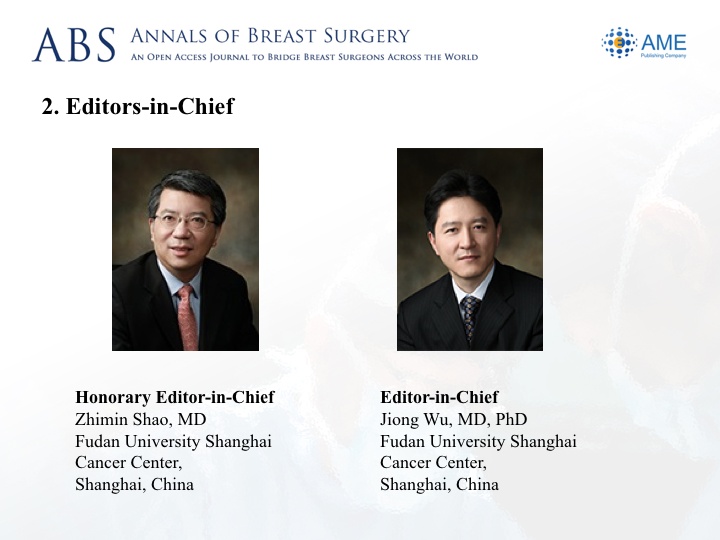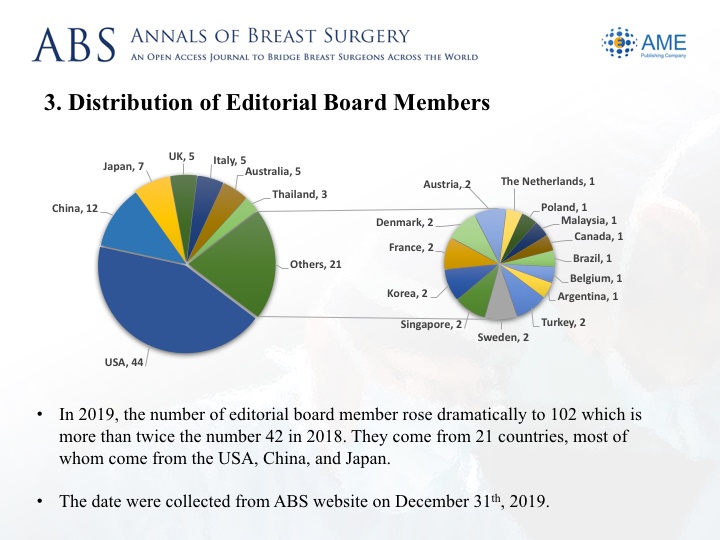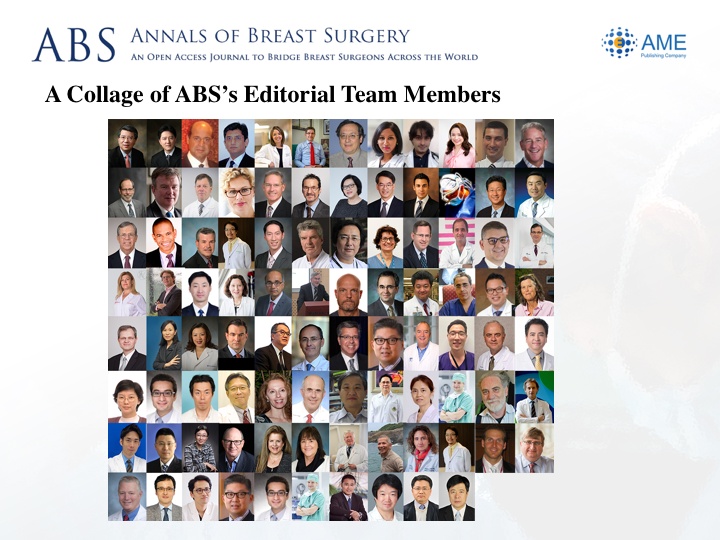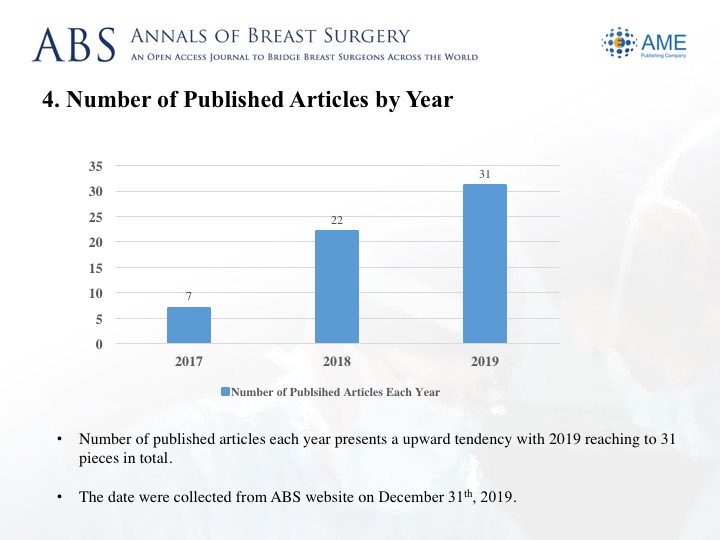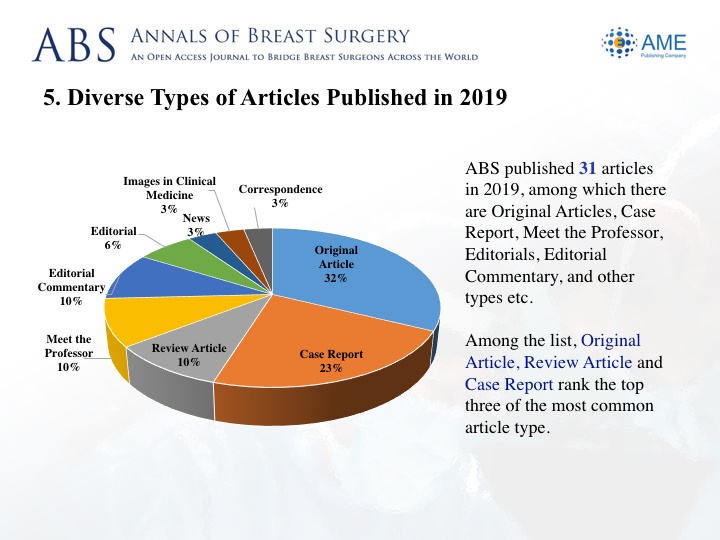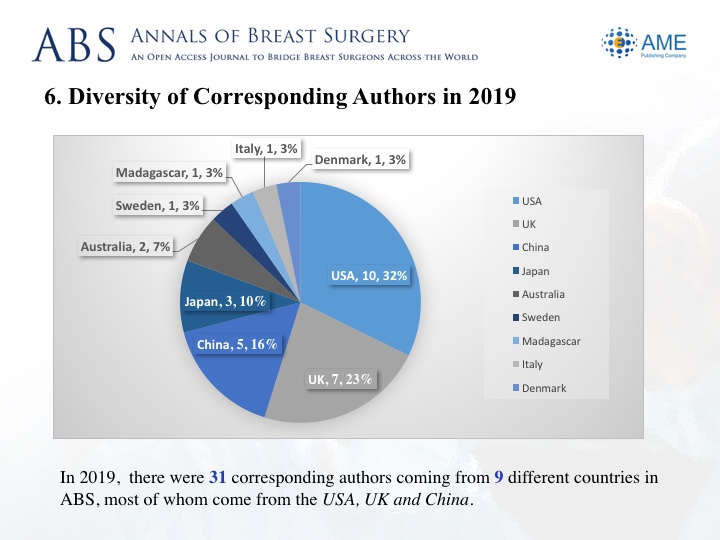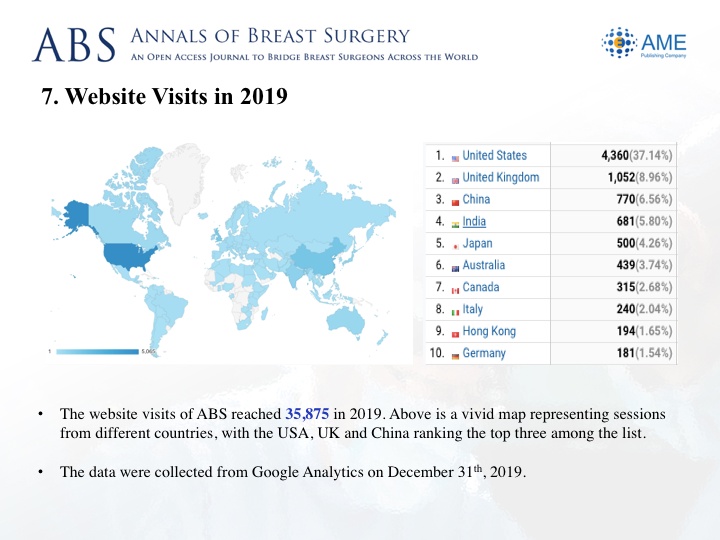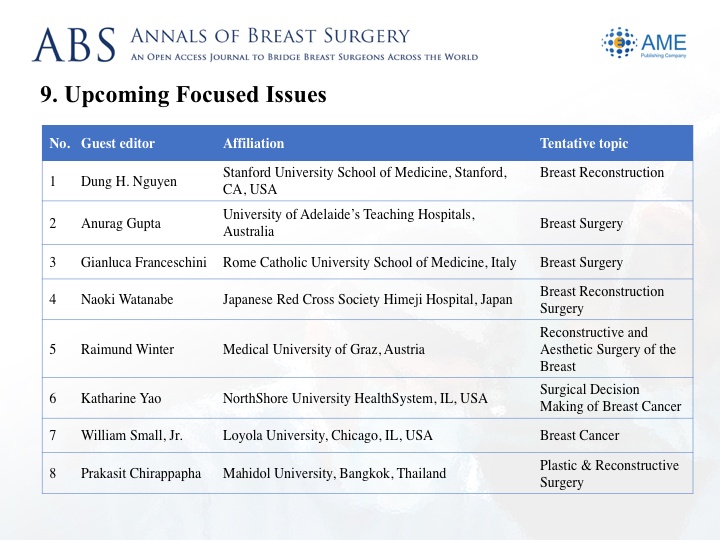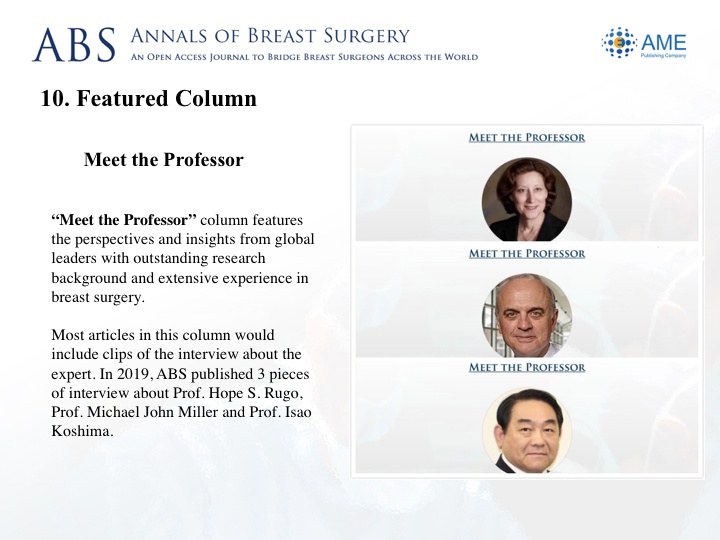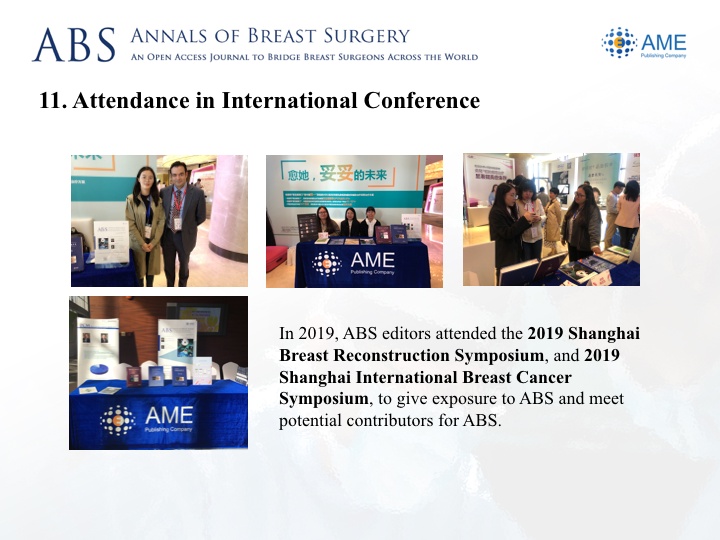 ---